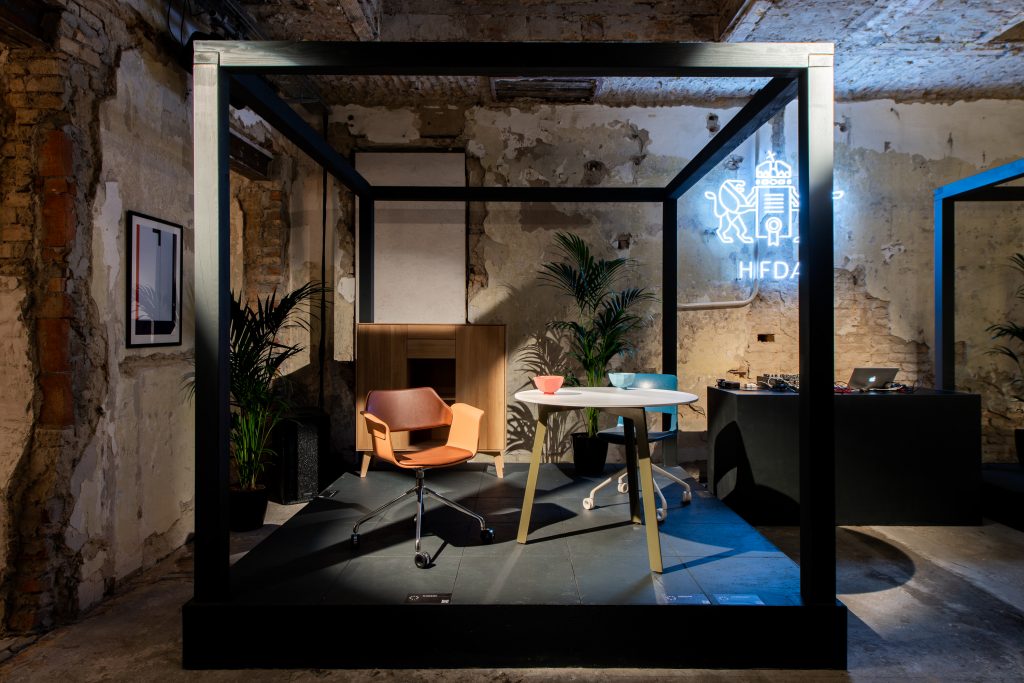 New venue, fresh concept, but mission is the same: introducing, endearing, and showing the special design solutions of Hungary and the neighbouring countries in 360 degrees. You shouldn't think that interior design is all about conventional solutions! This year, 360 Design Budapest, which has won five international design awards, presents today's sustainable and innovative design approach with contemporary twists, as well as the fantastic talents who accomplish it all. Let's meet in Bálna between the 4th and the 10th of October, 2021.
This year's 360 Design Budapest finds its way back to nature and focuses on environmentalism and recycling.  The installation elements will be built entirely from recycled or reusable materials, while certain elements of the space will reflect on the nature surrounding us, its beauty, and refreshment.
This year, we can admire the wonderful creations of artists from Hungary and the neighbouring countries in four exciting exhibitor categories in Bálna Budapest. When determining the categories, an important aspect was that the exhibition must covers the broadest possible spectrum and presents the already varied masterpieces of Hungarian product design as diversely as possible.
The protagonists of the first exhibitor category are designers for whom the construction of the creative concept is in the centre, but they do not take part in the implementation process. In the second exhibition area, we find artists who form and bring their creations to perfection from the birth of the concept until the final step of realisation.
This year, environmentally and material-conscious design solutions will also be added to the palette. In line with the exhibition's concept, representatives of the third category strongly focus on sustainability and recycling. Finally, at the last stop of the art show, we can see objects representing such artistic value that, even though they were created using methods of applied arts, all of them are unique, practically artefacts.
During 360 Design Budapest, those interested can enrich their visual culture along with the topics mentioned above. The designers of the Hungarian Fashion & Design Agency's well-known mentoring programme, participants of the design START and design SPEED also exhibit; moreover, we shuffle the unconventional creations of design LAB, the incubational programme 'hatching' dozens of innovative products, into the contemporary space.
From now on, we flatter the audience with numerous exciting programmes: besides Hungarian designers, talents of the V4 countries also debut in front of the design-conscious audience.
Visit Bálna between the 4th and the 10th of October! If you are a fan of design, it is almost obligatory.
You can register for the exhibition on the following link: 360 Design Budapest registration