Exclusive guided tour with Judit Ostvárt
On Tuesday, Judit Osvárt, editor-in-chief of ELLE Decoration, will present the exhibition from her own perspective.
Judit Osvárt graduated from the Italian department of ELTE, then worked as a journalist for various interior design, interior design, and design magazines. In 2006, she became the founding editor-in-chief of the then-starting ELLE Decoration and in 2008, H.O.M.E. magazine's regional editor-in-chief. Between 2013 and 2021, she was project manager and then curator of the Budapest Design Week. Since 2021, the relaunch of ELLE Decoration magazine, she has been the editor-in-chief of the magazine again. She has been a member of the Hungarian Design Council since 2015, a partner of the Studio Barath design studio, and an ambassador of the Swiss Michelangelo Foundation in Budapest since 2019.
Her guided tour starts at 6:00 PM October 4, 2022.
Registration: https://360dbp.com/program/360-design-budapest/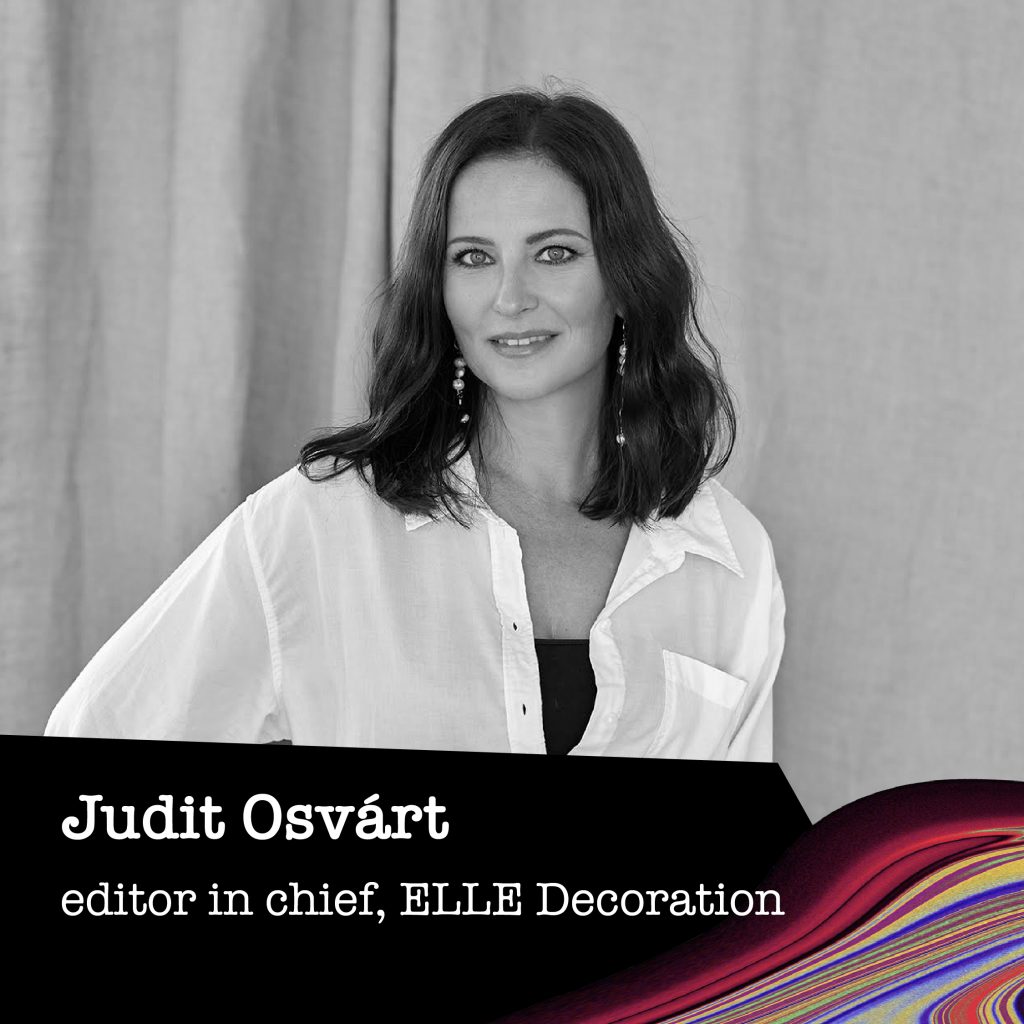 2022. October 04. 18:00
10/04/2022 06:00 PM
10/04/2022 07:30 PM
Europe/Budapest
Exclusive guided tour with Judit Ostvárt
On Tuesday, Judit Osvárt, editor-in-chief of ELLE Decoration, will present the exhibition from her own perspective. Judit Osvárt graduated from the Italian department of ELTE,…
Bálna Budapest
Save this event to your calendar